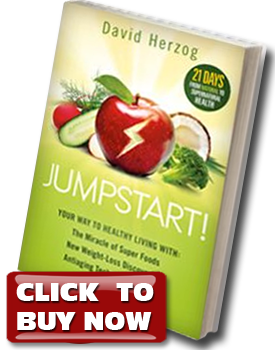 BUY IT NOW...
Lose the weight now! And keep it off.
Discover Anti-Aging And Age Reversal secrets
Super-Energize your Body
Super-charge your Immune System
Discover the raw power of Miracle Superfoods
Tap Into the Highest Power Source
Reboot your mind, body and spirit for total success
Transform Your Body Into a Lean,
Mean, Super-Energized Being!
21 Days from Natural to Super Natural Health

Everybody wants to look and feel their best!
Does this sound like what you are looking for?

Do you feel sometimes like there are invisible barriers somehow
stopping you from thriving in every area of life?

Do you want to shed those extra pounds to achieve optimal
health so you can achieve your greatest desires?

Get impressive results quickly when you take a multipronged approach to your health and wellness.

INCLUDES:
21 Day Jumpstart Daily Plan with Meal Plan Recipes!
Breakfast ideas, Smoothies, Lunch and Dinner Recipes!

JUMPSTART!
Takes you from a natural to super-natural, super-energized life!